Psoriasis Treatment in India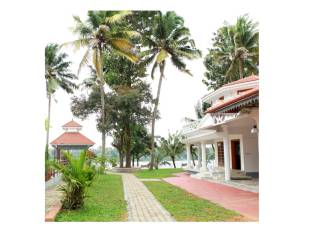 Psoriasis is a skin condition caused by a hyperactive immune system. Common symptoms are inflammation of skin, flaking, and thick red or white patches of skin. In Ayurveda, destruction of body energy chakras as well as doshas are seen as the primary reasons for psoriasis. This skin condition can worsen by triggers like stress, smoking, and alcoholism.
Psoriasis treatment in India is mostly carried using Ayurveda as this is the only method which promises cure without any side effects. As the condition is known to be caused by the collection of toxins in the body, psoriasis treatment in India employing Ayurveda focuses on techniques like 'Panchkarma' to remove those toxins. We use medicated-ghee (sneha-panam) to loosen and eject toxins by methods like vamamam (emesis) or virechanam (purgation). Increased consumption of onion and garlic is advised to cleanse the skin.
Psoriasis manifestation can be quite painful and irritating, both mentally and physically. Although not contagious, Ayurveda is considered the best psoriasis treatment in India because it also helps to reverse the effects on the skin. Through the application of methods like taila-dhara and takra-dhara, the texture of the skin is changed while the blood is purified of the toxin by herbal medications. Psoriasis treatment in India is also considered the best as it also administers herbs like 'neem' leaves to improve immunity and 'jasmine' leaves reduce inflammation.
While steroids are used in many Western treatment centers, they have many long-term side effects, the best psoriasis treatment in India boasts of zero side effects. We at The Health Village treat skin ailment by pure Ayurvedic methods, which also help in controlling other triggers like irregular diets, smoking and drinking habits, and stress. Exercises like yoga help to cleanse the body and mind, forming a part of the best psoriasis treatment in India, thus ensuring an overall positive effect on the body.