Ayurvedic Treatment for Diabetes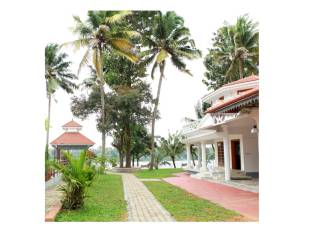 Ayurveda takes an integrated view of the interactions among the physical, mental, spiritual, and the social aspects of human life. Elaborate descriptions of the treatment of many illnesses exist in the age-old Ayurvedic texts. Ayurvedic treatment for diabetes (which is traditionally known as Madhumeha) follows diet modification, Panchkarma for cleaning the system from toxins, use of herbs, yoga, and several breathing exercises. Ayurvedic treatment for diabetes in India is widely appraised and every year people from all over the world come for treatments at several Ayurvedic centres in India.
Ayurveda considers Diabetes as an excess of Kapha dosha which can be treated by modifying one's diet for a balance. Ayurvedic treatment for diabetes also comprises of herbal massages, herbal steam sauna, and it understands fasting as a method in cleansing the system. The procedure of Ayurvedic treatment for diabetes in India is consistent with Western medicine's perspective of proper diets for Diabetes. Providing treatments in the form of oral medication to external medical exercises, Ayurvedic treatment for diabetes in India has gained an international repute with its high success rate.
The Health Village offers Ayurvedic treatment for diabetes and helps customers to regulate their blood sugar levels healthily by recommending a proper diet, herbal medications which are free from side effects, and with procedures like Panchkarma for cleaning the body. All these will help keep the blood sugar levels in check and will let the customers lead healthy days.